Our Management Team
---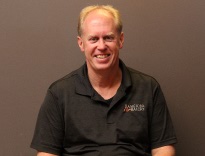 Ron van Til
Managing Director
---
Ron's first introduction to Rangiora Bakery started at the age of three where he was dressed in a little baker's uniform and given the important job of opening the door for customers on a Friday morning in the family business.
After completing high school at St Bede's College in Christchurch, Ron started his working career within the supermarket industry as a Trainee Manager for the Woolworths Supermarkets. At the age of 21, he moved to Australia and became a Supermarket Manager. Three years later he joined Colgate Palmolive, initially as a Sales Representive, and progressed to the role of Key Account Executive in Queensland for the same company. Upon hearing of his father's (John van Til) desire to retire, Ron decided to return home and keep the business in the family and consequently bought Rangiora Bakery.
Since 1992, Ron has grown Rangiora Bakery into a major supplier to many national and international customers. His continued search for growth plus his hard work, striving for perfection and attention-to-detail keeps Rangiora Bakery moving from strength to strength. This, in turn, helps to provide growing employment opportunities for many local people.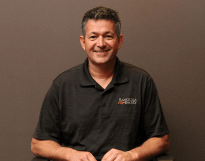 Frank Janssen
Bakery Operations Manager
---
Frank Janssen was introduced to the Bakery life in Holland at the age of 10 when he would wander around his family's business. This lead to an apprenticeship which he completed in his early 20's. Moving on, Frank went on to work in several Industrial Bread Plants starting as a Baker and working his way up to Supervisor and then Manager. He completed several Bakery Technology, Management and Administration courses during that time, in preparation for one day owning his own Business.
Frank's interests besides baking was the technology side and how things could be made better and faster. It was this interest that lead him to a 3 year stint working in a Petfood Factory with its huge machines that turned out 12 tonnes of pet food per hour.
Frank and his wife, Monique then started to talk about immigrating and starting a new life somewhere else with their three children. It was a 'now or never' decision and after a year and a half of preparation getting their Residence Visas sorted they touched down in New Zealand just two days before September 11 2001.
Frank's working career since that date has included working for Hans Zaanen at Slice of Europe, Karikaas Cheese, Quality Bakers, then running his own Bakery 'Jacob's Bakery' in Kaiapoi. He then made the decision to come to Rangiora Bakery in 2005 as the Bakery Operations Manager. His wide skill in European Baking, leadership qualities and interest in machinery has made Frank a valuable asset to Rangiora Bakery.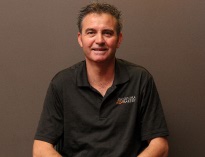 Perry Apps
Procurement Manager
---
Perry first started his work career at Noah's Hotel Christchurch where he took on a apprentice chef position. Afer completion of his training, he moved on to work in the Air New Zealand Flight Kitchens where he eventually took on the role of Chief Purchasing Officer. It was at Air New Zealand that he came into contact with Rangiora Bakery.
In 2008, Perry joined Rangiora Bakery as Procurement Manager. Te role of Procurement Manager involves a huge undertaking-making sure the bakery has all the ingredients and packaging it needs as well as sourcing the best quality and price available. He enjoys his role and the friendly environment he works in. In his spare time he enjoys motorsport, rugby, food and time with his wife and two teenage children.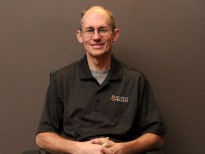 Hank van Til
Technical Manager
---
Hank started by studying science at University and Polytechnic, gaining an NZCS (Food) along the way. During this period he worked holidays in the bakery. After working in a variety of food production jobs, Hank ended up as a Science Technician with Massey University Food Technology.
In 1994 he rejoined the bakery as Technical Manager. Hank is responsible for building services, maintenance, computers, and assisting with product development and Quality Assurance. Hank's outside interests include cycling, running and sports timekeeping.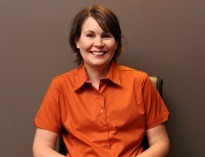 Maxine Goodman
Cafe Manager
---
Being a local girl, Maxine started her working career as a cafe assistant at the Antartic Centre where she worked in a variety of positions, from waitressing to kitchen hand for functions. Following a desire to travel and see the world, she embarked on an extended working holiday ending up in Canada where she was Hostess at the Ontario Jockey Club.
Returning to Rangiora in 2003, she worked as the Assistant Manager at the Blue Rooster Café before taking on a role as Restaurant Manager at the Rangiora Brew House.
In 2009, we were fortunate to have Maxine join us at Rangiora Bakery and help us set up the new Artisan Café. She leads a great team in a happy environment which is not always an easy task to do in such a busy work place. Maxine is happily married to Toni and in her spare time loves to spend time with her two children, Thomas and Emily.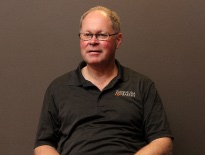 Mark Powell
Senior Engineer
---
After finishing Rangiora High School Mark served his apprenticeship and completed his Advanced Trade Certificate whilst at McLean Engineering in Amberley.
Before joining the specialized team at Rangiora Bakery in 2007, Mark had twenty five years experience in the wider engineering field, employed locally by firms such as Skillings, Rangiora Print, Irrigation and Pumping, Anderson and Rooney and McNeill Drilling.
Mark is married to Kate and they have one daughter, Hannah. Spare time is spent maintaining a (historic) home and property and supporting the local community in various voluntary capacities.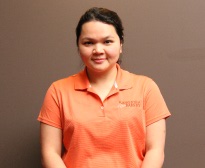 June Foo
Quality Assurance Manager
---
June came on board with us on the 6 March 2012 from Malaysia. June graduated with a Bachelor of Science in Food Management from University of Putra Malaysia. Her first job was as a Quality Assurance Executive in the wheat flour industry, she then moved to the oils and fats industry as a Quality Controller. Later she joined the Malaysia Ministry of Health in Food Safety and Quality division as a Food Technologist in the food laboratory.
Excited as she could be, together with her husband Charles, this is their first embarkation on an overseas job opportunity.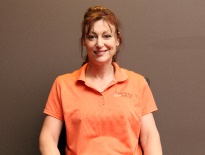 Maree Brown
Office Manager
---
Before Maree moved to North Canterbury she spent much of her working career in Auckland encompassing roles as Assistant Executives for Corporate Directors and their teams, managing offices and Human Resources. During this time she developed her interest in the Human Resources area where she found there was a wealth of challenging and exciting opportunities, and there are never two days the same.
After working at Rangiora Bakery for a year and with the exciting growth within the business, Maree's responsibilities have a moderate focus of Human Resources and Health and Safety.
Maree's spare time is spent enjoying time with her two active young children, Hunter and Electra, and the family pets, dining and catching up with friends and family.